INTWASA SHORT STORY COMPETITION 2019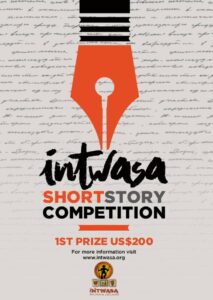 After a four year hiatus, the Intwasa Short Story Competition is back and calling for entries. The competition is an annual literary event seeking to promote original creative writing talent in English. The competition also seeks to promote Zimbabwean narratives from Zimbabwean writers be they in Zimbabwe or living in the diaspora. This year's first prize is US$200. There are also four US$50 runner-up prizes for grabs.
Entry stories must be about the Zimbabwean girl child, her struggles and victories. Preferred themes are:
1. Sexual harassment (offences) against the girl child
2. Child marriages.
3. Positive models for the girl child.
The rules of the competition are as follows:
- Entries must be written in English
- Entries should be previously unpublished
- Only one entry per person
- All work must be original
- Entries must be typed.
- Maximum words are 3000 words.
- The competition is open to all Zimbabwe citizens and residents
- Entries must be submitted by June 30, 2019
- Late entries will not be accepted.
- Only the short-listed candidates will be personally notified.
The judges decision is binding and communication will not be entered into with individual writers. Entries are to have a cover sheet with the following info: name, physical address, email address, telephone number. Entrants are to pay $5 handling fee, this can be paid either in cash or via Ecocash
The Intwasa Short Story Competition is one of the very few literary writing competitions in Zimbabwe and continues to encourage and promote original Zimbabwean narratives. Young women writers are encouraged to submit their stories.
Entries clearly marked "SHORT STORY COMPETITION" to be sent to:
Intwasa Arts Festival koBulawayo
Studio 10,
National Gallery in Bulawayo
Joshua M. Nkomo St./L. Takawira Ave
Bulawayo
or via email to
[email protected]
[email protected]